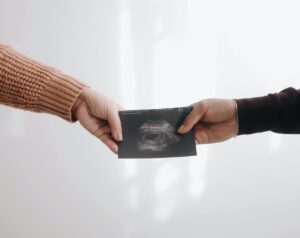 In recent years, In Vitro Fertilization (IVF) has become a lifeline for couples struggling with infertility. While it has helped millions of people achieve their dream of parenthood, IVF is still shrouded in myths and misconceptions that can create unnecessary anxiety and fear. By debunking these common misconceptions about IVF, we hope to provide you with accurate information and a clearer understanding of this reproductive technology.
Myth 1: IVF Is Always the First Step in Fertility Treatment
One of the most common misconceptions about IVF is that it's the go-to solution for all fertility issues. In reality, IVF is typically considered after other, less invasive fertility treatments have been explored and failed. We often recommend lifestyle changes, medications, and other interventions before turning to IVF. The decision to pursue IVF is made on a case-by-case basis, taking into account the specific needs and circumstances of the individuals or couples involved, and their cause of infertility.
Myth 2: IVF Guarantees Pregnancy
IVF has certainly improved the odds of conception for many people, but it is not a guaranteed solution. Success rates can vary widely depending on factors like age, underlying causes of infertility, and the quality of the embryos. According to the American Pregnancy Association, the average success rate for IVF in the United States is around 40% for women under 35. It's essential to manage expectations and be prepared for the possibility of multiple IVF cycles or exploring alternative options.
Myth 3: IVF Always Results in Multiple Pregnancies
While it's true that IVF can sometimes lead to multiple pregnancies, such as twins or triplets, modern techniques have become more precise in controlling this outcome. Most fertility clinics now aim for a single, healthy pregnancy to minimize the potential risks associated with multiple births. Doctors carefully monitor and adjust the number of embryos transferred to reduce the chances of multiples, making IVF safer for both the mother and the babies.
Myth 4: IVF Is Only for Older Women
IVF is not exclusively for older women. While advanced maternal age can be a factor in infertility, it's by no means the only reason to consider IVF. Many younger couples and individuals also benefit from IVF when facing issues like male infertility, tubal blockages, endometriosis, or unexplained fertility problems. It's essential to consult a fertility specialist who can determine the most appropriate treatment plan based on individual circumstances.
Myth 5: IVF is only for people with fertility issues.
In vitro fertilization (IVF) is a fertility treatment option that has helped many couples struggling with infertility issues to successfully conceive. However, it is often mistakenly believed that only people with fertility problems can benefit from this technology. While it is true that it's primarily used by those struggling to get pregnant naturally, there are other groups of individuals who may benefit from IVF as well.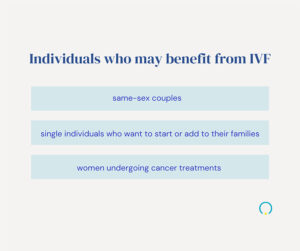 In Vitro Fertilization is a remarkable advancement in the field of reproductive medicine, offering hope and opportunities for many couples and individuals struggling with infertility. However, as with any medical procedure, it is essential to distinguish between myths and facts when considering IVF. By debunking these common misconceptions, we hope to empower individuals and couples to make informed decisions, manage their expectations, and embark on the IVF journey with greater clarity and confidence.

To explore your options and create a personalized treatment plan that aligns with your unique needs and circumstances, schedule an appointment with Boca Fertility by phone or request an appointment online today.