Boca Fertility Integrates RI Witness Technology into IVF Laboratory
Topic Quick Links
Boca Fertility is the first IVF center in Florida to use a groundbreaking system to protect and secure the identification of patient's embryos and sperm. This new system will provide an added layer of safety and give patients peace of mind.
What is RI Witness?
State of the Art Technology
Boca Fertility has installed RI Witness™ – a system which uses radio frequency ID technology to help ensure that samples used during the IVF process are accurately used for each patient. At the beginning of an IVF cycle, the patient receives an ID card. This card is then placed in readers located in the IVF laboratory registering the ID of their samples. Radio frequency tags are attached to all dishes and tubes in which samples are stored. RI Witness constantly monitors the samples' ID as they are transferred from one tube to another. Alarms sound if samples from different patients are brought into the same work area in the laboratory, stopping any procedure and any potential mistake.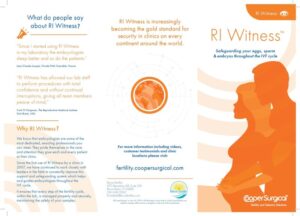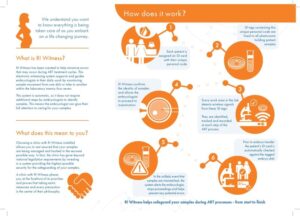 Taking Security to the Next Level
Dr. Moshe Peress, Medical Director, and Dr. Michael Matilsky, IVF Laboratory Director of Boca Fertility, said "In the past we carried out double witnessing manually, which was effective, but this new system will make it even more efficient and help avoid any potential problems that have occurred in other hospitals and clinics."
"The electronic witnessing system offers increased confidence that patient samples are properly verified and will not be mixed up during treatment. RI Witness™ takes security to the next level giving patients every confidence that it is their samples we are using. Utilizing RI Witness™ means that patients can go home with absolute certainty that their sperm, eggs and embryos are properly identified and only used for them."